The ENCALS meeting 2021 was held virtually from Wednesday 12th to Friday 14th of May.
Session recordings (if consented by the presenters) are available via the digital platform until June 14th for registered attendees. For any inquiries, please contact encals2021@kuoni-congress.com or info@encals.eu. 
The ENCALS Executive Board would like to thank the 2021 Organizing Committee, all attendees, all speakers and all session chairs for their valuable input.
Programme
Awards
On the last day of the meeting, Prof. Ammar Al-Chalabi, chair of the ENCALS Award Committee, and Prof. Leonard van den Berg, chair of ENCALS, awarded different winners with the:
Satellite meetings
Annual Thierry Latran Foundation Grantees meeting 2021 (upon invitation);
Neurofilaments in ALS: what have we learned and future directions
Satellite meeting hosted by Biogen on Wednesday May 12th, 18:00-19:00 CET;
Satellite Meeting hosted by Orphazyme on Thursday May 13th, 18:00-19:30 CET (upon invitation);
Satellite Meeting: LAENALS-ENCALS, the future of the network? on Thursday May 13th, 19:30-20:30 CET (upon invitation).
With great thanks to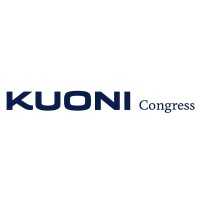 And the sponsors of this meeting
Platinum
Gold
Silver
Bronze
Hope to see you again next year in Edinburgh!